GD COVID hotline 12320 opens!
发布时间:2022-01-01
Don't decline the call from 12320!
Starting from December 28, 12320, a national public health hotline, was officially put into use in Guangdong province for identifying individuals who are at risk for infection with COVID-19 as well as its variants. Inbound passengers arriving in Guangdong from ports in other provinces, from medium- or high-risk regions and their belonging cities in other provinces are the target population of this identification.
Those people mentioned above have to fill in a chart on the WeChat mini-program of "粤省事" (pinyin: Yue Sheng Shi) to report where you have been before entering Guangdong and answer the phone call or messages from 12320 when entering Guangdong. If you have missed the call from 12320, please call back within 48 hours.
How do you fill in this chart?
Step 1: Log in"粤省事" and click "入粤申报".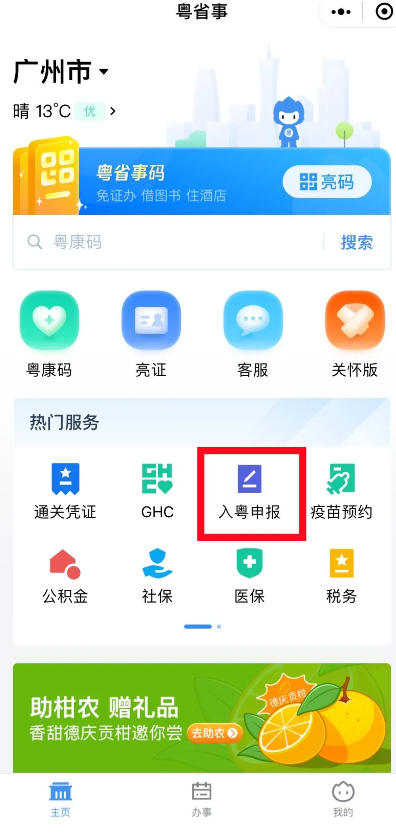 Step 2: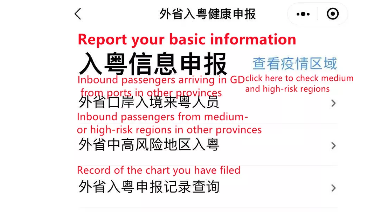 Step 3: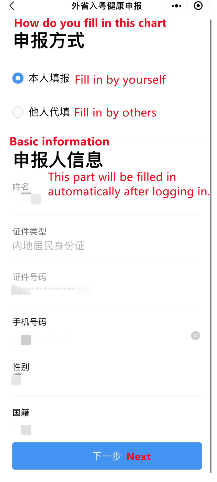 Step 4: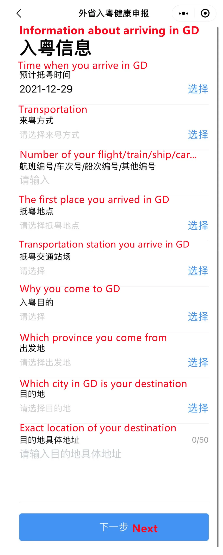 Your information in this chart is highly confidential and will only be used in epidemic prevention and control.
(来源:https://mp.weixin.qq.com/s/t9yM435KUpgv8HVXkdJtJw)